Oktoberfest 2019 - Crawford Oktoberfest
Crawford Texas Oktoberfest 2019. The Enzian Buam looks forward to this one every year.
2019 Baca's 159 - Rek Hill, Texas

Baca's 159 Rek Hill Texas
Featuring a great dance floor and food, Baca's has quickly
become one of the bands favorite places to perform.
Check our calendar for more shows at Baca's in 2021.
2019 Oktobierfest - Round Top Texas

- Oktobeirfest in Round Top Texas -
By far one of the best Oktoberfest Celebrations in Texas.
Oktobeirfest 2019 Featured music by the famous
Round Top Brass Band, Auf Geht's from Houston Texas
and the Enzian Buam.
All of these groups will be back again in 2020.
Check our calendar for more information.

Round Top Brass Band at Oktobierfest 2019
Oktoberfest Houston - Houston, Texas

Oktoberfest Houston 2019
King's Oktoberfest - Pearland Texas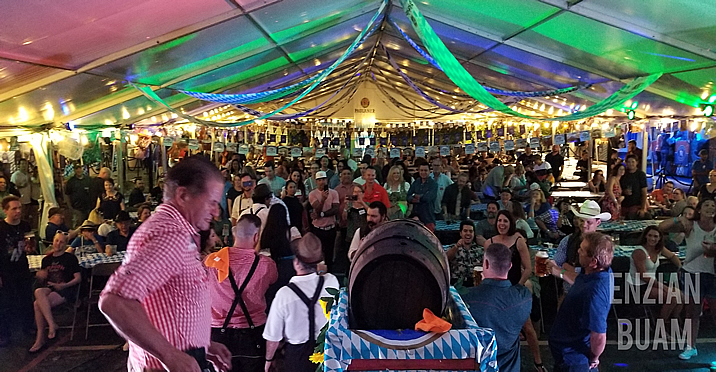 King's Biergarten Oktoberfest in Pearland
2019 Saengerfest - Bellville, Texas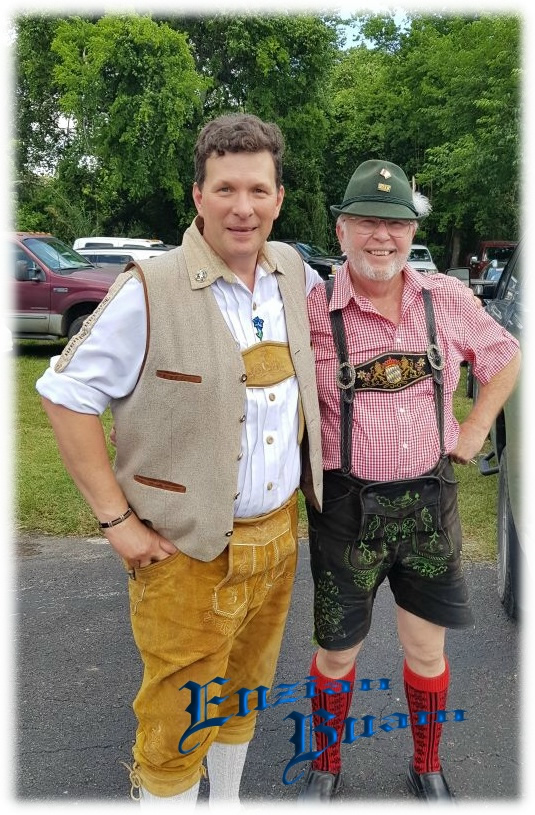 Jason Keepers (left) and Gene Hackemack (right)
From Hackemack's Hofbrauhaus in Frelsburg Texas
25 years ago this year the Beer Barrel Polka was performed
for the crew of the Space Shuttle Discovery,
Flight STS-70 while it was in orbit.
Making the Beer Barrel Polka the First Polka in Space!
You might even see Gene at one of the Enzian Buam shows.


Hanzi (left) and Jason Keepers of the Enzian Buam (Right)
Visiting from Germany and performing at the 2019 Saengerfest in Bellville Texas
Hanzi even peformed a few songs with the Enzian Buam.

2019 Efting Oktoberfest

One of the best Private Oktoberfest parties we have ever been to. Located in Santa Fe, Texas
The Efting Oktoberfest has been a Band favorite for years!
Mollie B on RFDTV
2017 - Band Members with Mollie B - (Left to right, Jason Keepers, Robert Herridge, Bill Holt, and Drew Hromadka)
Many thanks to Mollie B!